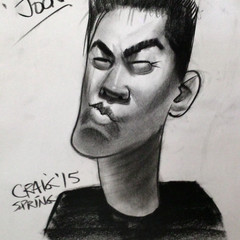 Hyeong Joon Choi
Visual Development Artist
Santa Clara, United States of America
About
Visual Development Artist & Illustrator specialized in animated films and AAA games.
It is my passion and commitment to create works that evokes and expresses emotional mood and visual appeals through the various, unbound, stylized designs and narrative driven in my works.
Due to this belief, I believed that art is a practice of narrative storytelling. Everyday, I pursue to create the effective, narrative driven design and appeals in my works. To anyone I have the opportunity to work with, I am a creative story teller in visual storytelling and problem solver, and I look forward to show the entertainment world of animation and gaming what I can do with my unbound style, narrative driven design with beautiful colors to evoke mood and appeal.
Skills
Visual Development
Illustration
Character Design
Environment Design
Production Design
Set Design
Digital Painting
Art Direction
Concept Art
Concept Design
Traditional Art
Painting
Sketching
Software proficiency
Photoshop

CLIP STUDIO PAINT

Blender

SketchUp
Experience
Provides services on concept arts, illustrations, visual development, and design for animation & game industries in:

- Character Design

- Environment Design

- Props Design

- Illustration (Traditional & Digital)

- Entertainment Art & Design

- Social/Mobile Game Development (Concept Art)

- Color Scripting

- Storyboarding

- Matte Painting